JAHRESGABEN 2022
mit Oded Avramovsky, Naama Arad, Marianne Berenhaut, Hanna-Maria Hammari, HYDRA, Julian Irlinger, I.S. Kalter, James Krone, José Montealegre, Eran Nave, Lee Nevo, Berenice Olmedo, Tchelet Ram, Anna Solal und Zoe Williams
27. November – Januar 2023
→ Jahresgaben 2022 overview
Opening hours during the winter season:
Sat and Sun 2 - 5 PM
and by appointment
We are pleased to present our Jahresgaben 2022 as part of our annual Winterfest and subsequent exhibition. It includes a selection of contemporary artists who have been involved in exhibitions at the Kunstverein this year, as well as in previous years: As saleable artworks, the Jahresgaben offer our members - and anyone who wants to become one - the opportunity to acquire art at a reasonable price compared to the market, and to start or expand your art collection with works by young, as well as established artists!
Thanks to the support of the Kunststiftung NRW, we are pleased to receive contributions from Naama Arad, Hanna-Maria Hammari, Julian Irlinger, I.S. Kalter, James Krone, José Montealegre, Eran Nave, Lee Nevo, Berenice Olmedo, Tchelet Ram, Anna Solal und Zoe Williams. It is a great honor for us to be able to offer you a work by Marianne Berenhaut (*1934). Her work is currently receiving a lot of attention and developed from the 1960s under the impact of socio-political changes and the sexual revolution, as well as a serious accident that moved her away from traditional sculptural materials to the use of textiles and objects.
As a special this year, the designer and artist HYDRA, who already designed the costume and stage for our performance by Zoe Williams this summer has created a limited latex collection especially for us. As another "wearable" we are also looking forward to the Kunstverein's first tote bag with a drawing by Israeli artist Oded Avramovsky!
The exhibition is complemented by Jahresgaben of the year 2021 by Esther Adam, Iván Argote, James Gregory Atkinson, Christian Freudenberger, Chris Reinecke, Jana Kerima Stolzer & Lex Rütten, Slow Reading Club and Theresa Weber.
You can place your order preferably by e-mail, be considered in the order they are received.
You can view all previous annual gifts here on our website.
PROGRAM
SO, 27 NOVEMBER, 3 - 6 PM
WINTERFEST
Guided tour through the exhibition of annual gifts and cozy get-together with cookies and mulled wine
Supported by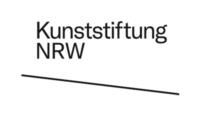 Up