Zoe Williams
Liquid Currency scene 1 - 4
Year: 2022
Material: various materials
Dimensions: 21 x 15 cm
Edition: 4 similar unique pieces
Price: each 1.500 €

In France, at the bar, you may be asked to pay "en liquide" (in cash): an expression that incorporates the idea that money is constantly in motion and that, like water, has the habit of easily flowing from our hands.
Zoe Williams has created four collages that include some of the images from the stream of found images that inspired her latest works including the Liquid Currency performance recently presented at the Dortmunder Kunstverein. As usual these images are erotically charged. Adorned with drawings, prints, semi-precious stones, human hair, and coral, these collages function almost as devotional images of what rules our 21st century: money, consumption, sex, and excess. A golden fountain of sparkling champagne is never too far from a stream of piss, as everything in this world is exchanged in a continuous movement, ad nauseam.
Text: Ana Mendoza Aldana, Kuratorin, Kunstkritikerin, Paris
Zoe Williams (b. 1983 in Salisbury, UK, lives and works in London) studied at Glasgow School of Art. Recent exhibitions include Le Credac, Ivrysur- Seine (2022); Mimosa House Gallery, London (2019); Kunstraum, London (2019); Moscow Biennale (2018); David Roberts Art Foundation, London (2017); and Glasgow International Festival (2016). For the exhibition Wet Resistance (2022), she conceived a bar that was the starting point for the performance Liquid Currency on the opening night. This bar will remain at the Kunstverein as a usable installation for the next two years.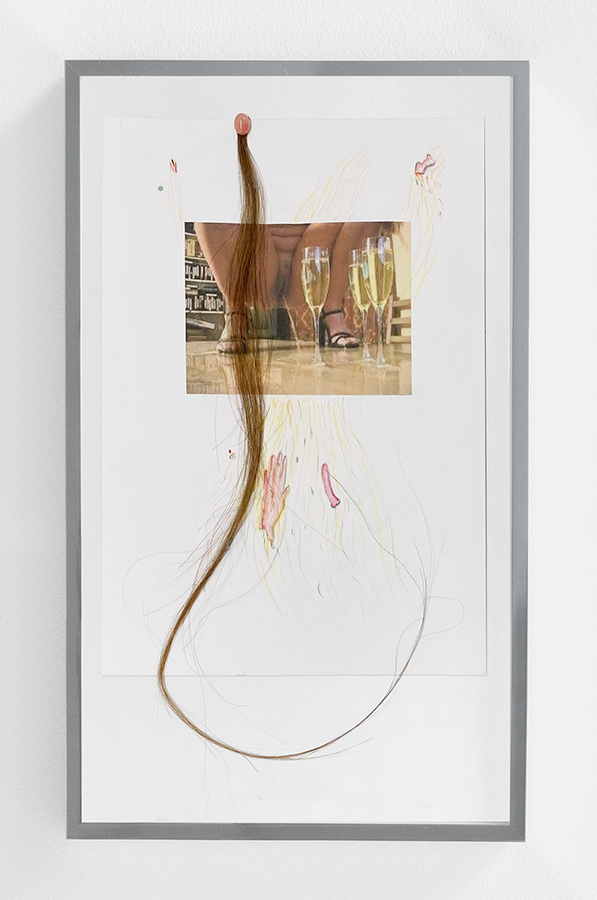 . # 1 And I will pour wine over (Liquid Currency scene 1), 2022
inkjet print, pencil, watercolour, emerald, coral, human hair on paper
21 x 15 cm, framed: 25 x 37 cm
#2 To the brim (Liquid Currency scene 2), 2022
inkjet print, pencil, emerald, coral, citrine, human hair on paper
21 x 15 cm, framed: 25 x 37 cm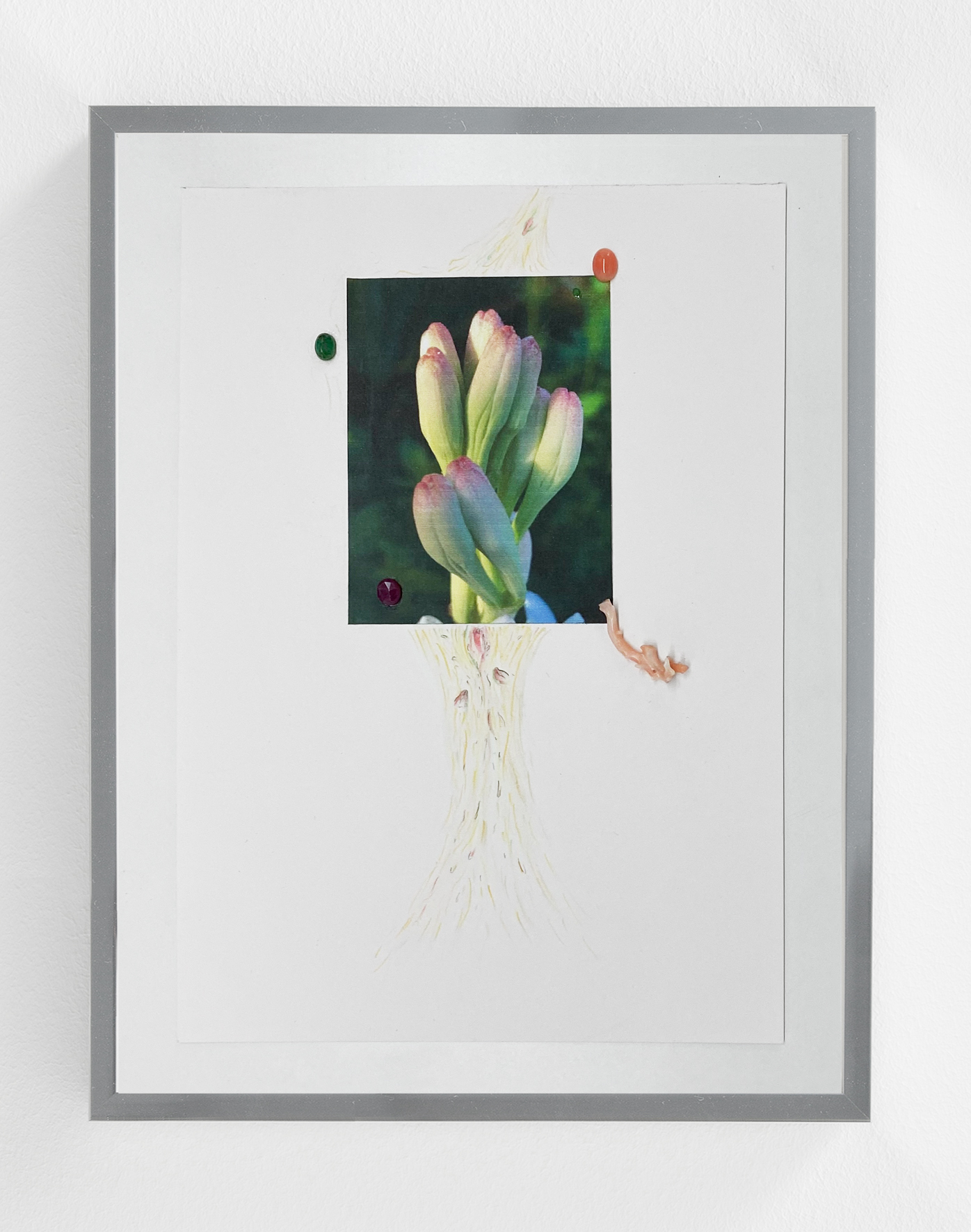 # 3 Venus Narcotic (Liquid Currency scene 3), 2022
inkjet print, pencil, ruby, emerald, coral on paper
21 x 15 cm, framed: 25 x 31 cm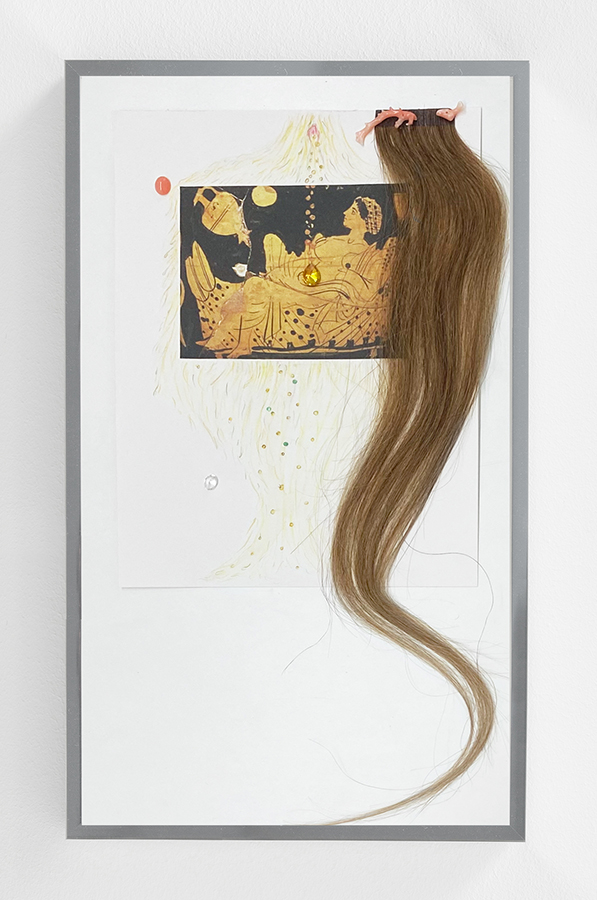 # 4 Danaë's revenge (Liquid Currency scene 4), 2022
inkjet print, pencil, citrine, zircon, emerald, coral, human hair on paper
21 x 15 cm, framed: 25 x 37 cm