Julian Irlinger
Variable Location
Year: 2022
Material: silver gelatin print
Dimensions: 49 x 32,5, framed: 56 x 39,5 cm
Edition: each 2 + 2 AP
Price: each 2.200 €, together 4.000 €

Bei Julian Irlingers Jahresgabe Variable Location handelt es sich um zwei fotografische Arbeiten in Schwarz-Weiß. Wir sehen Kinder vor dem Panorama einer Unterwasserwelt, die nur durch eine Glasscheibe von einem Schwarm Fische getrennt sind. Zwei der Kinder kauern dicht vor der Scheibe, den Blick fasziniert auf eines der Wassertiere gerichtet. Ein anderes Kind geht das Aquarium ab, den Zeigefinger an das Glas gedrückt, als hätte es eine Entdeckung gemacht. Die Magie, die aus dieser Situation spricht, resultiert zum einen aus der Dopplung des Bildraums, den die Spiegelung in der Glasscheibe bewirkt, zum anderen aus dem in Irlingers Fotografien wiederkehrenden Motiv der Beobachtung, wonach sich die Porträtierten jeweils selbst ein Bild machen.
Text: Katharina Hausladen, Kunst- und Kulturwissenschaftlerin, Berlin
Julian Irlinger (*1986 in Erlangen, lives in Berlin) works with photography and found objects. He studied at Hochschule für Grafik und Buchkunst in Leipzig and Städelschule, Frankfurt. Julian Irlinger's work has been shown in international solo exhibitions at Wende Museum, Los Angeles (2022) and Wilhelm Hack Museum, Ludwigshafen (2019) as well as in group exhibitions at KW Institute for Contemporary Art, Berlin (2022) and Wet Resistance at Dortmunder Kunstverein (2022).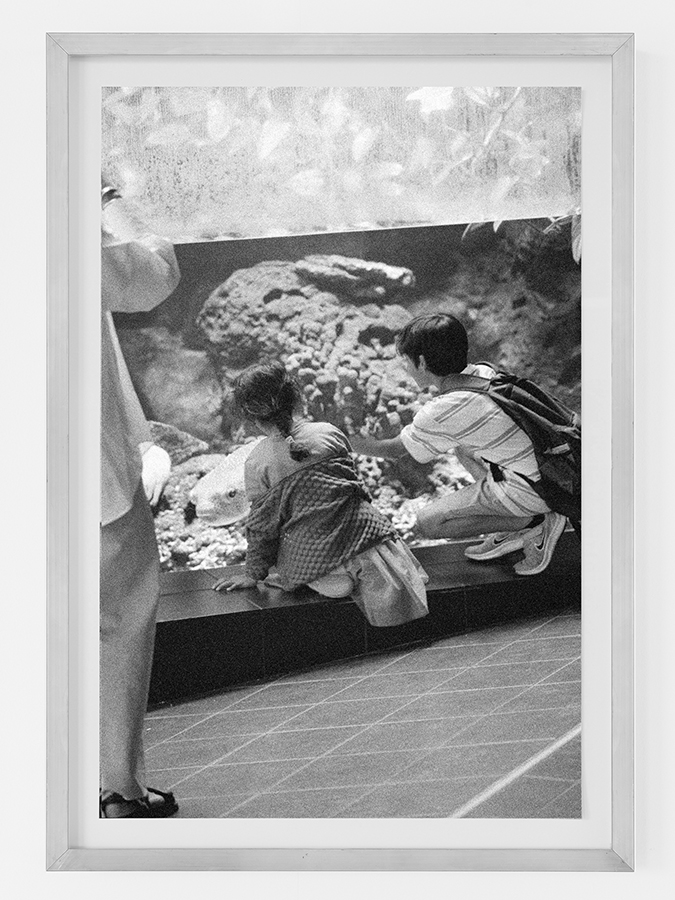 # 1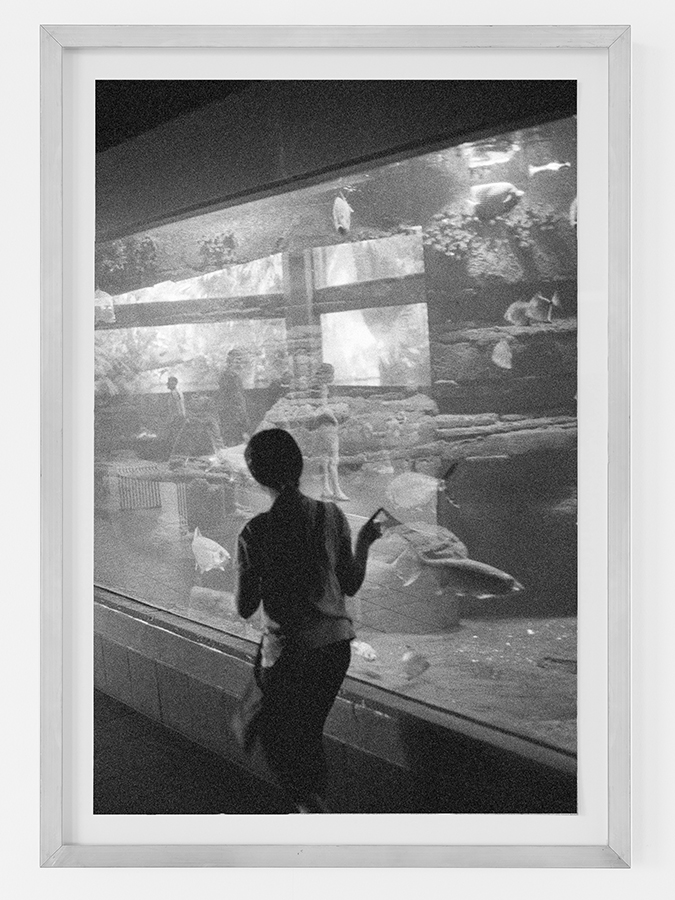 # 2