James Krone
pigeon
Year: 2022
Material: archival pigment print on cotton rag in artist frame with museum glass
Dimensions: 34 x 26 cm, framed: 36 x 28 cm
Edition: each 3 + 2 AP
Price: each 1.300 €, together 3.500 €

James Krone's photographs of the backs of pigeons, taken in the city, always place their subjects in the centre of the frame. Given that a pigeon sees from the sides of its head, the invisibility of its eyes to the camera implies that it is has been seen from the narrow angle at which it is both most defenceless and most unknowable, an elision that strips the image of the signs of subjectivity, associated with portraiture. Indeed, the photographs have recently been exhibited in conjunction with Krone's paintings after Henri Matisse, which explore the gulf between a portrait's subject and a painter's vision.
There is irony in imposing this suppression on an animal whose possession of consciousness is impossible to determine, while substituting the frontal gaze of portraiture with a mute view of the unique Rorschach of a bird's interwoven feathers, a metaphor for art's transformation of fluid life into layered, but fixed abstractions.
text: Mark Prince, artist and writer, Berlin
James Krone (*1975 in Chicago, USA, lives and works in Berlin) studied painting at the School of the Art Institute of Chicago. His works in the media of photography, painting, installation, and performance were recently part of exhibitions at the Halle für Kunst, Lüneburg (2021), Portikus, Frankfurt am Main (2019), and the exhibition Wet Resistance at the Dortmunder Kunstverein (2022), among others.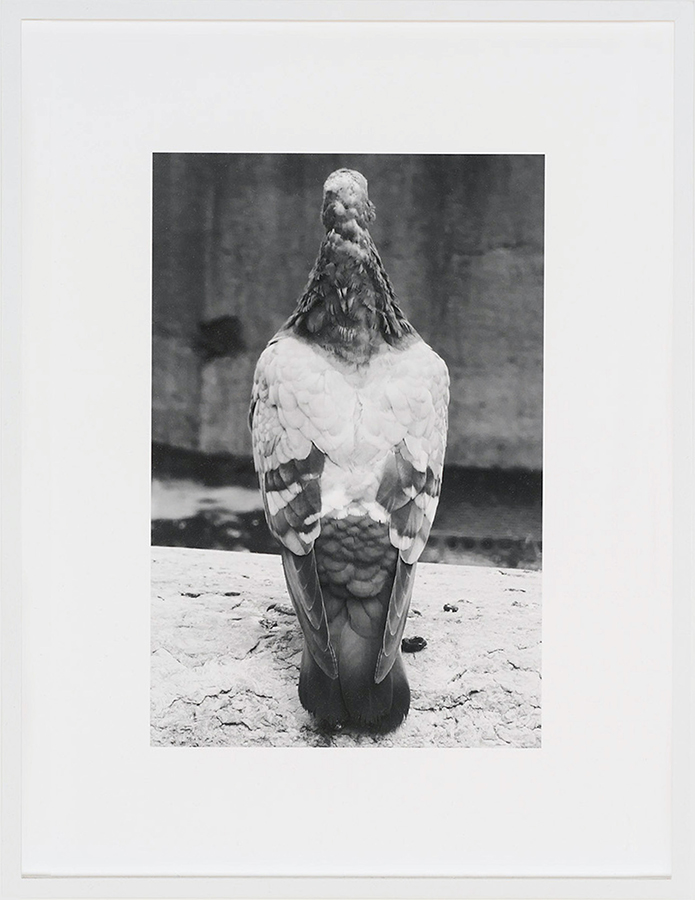 # 1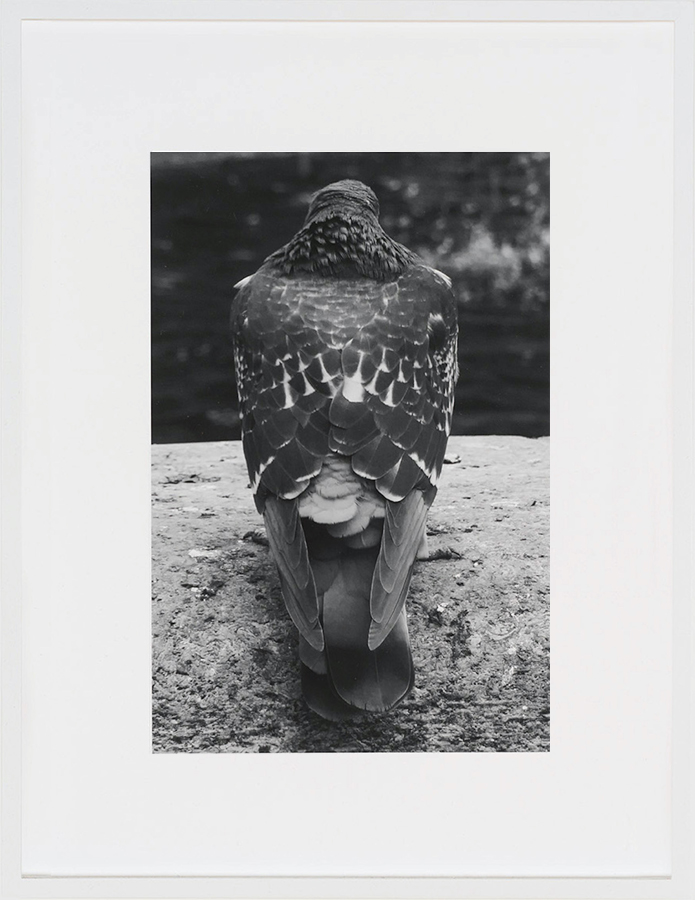 # 2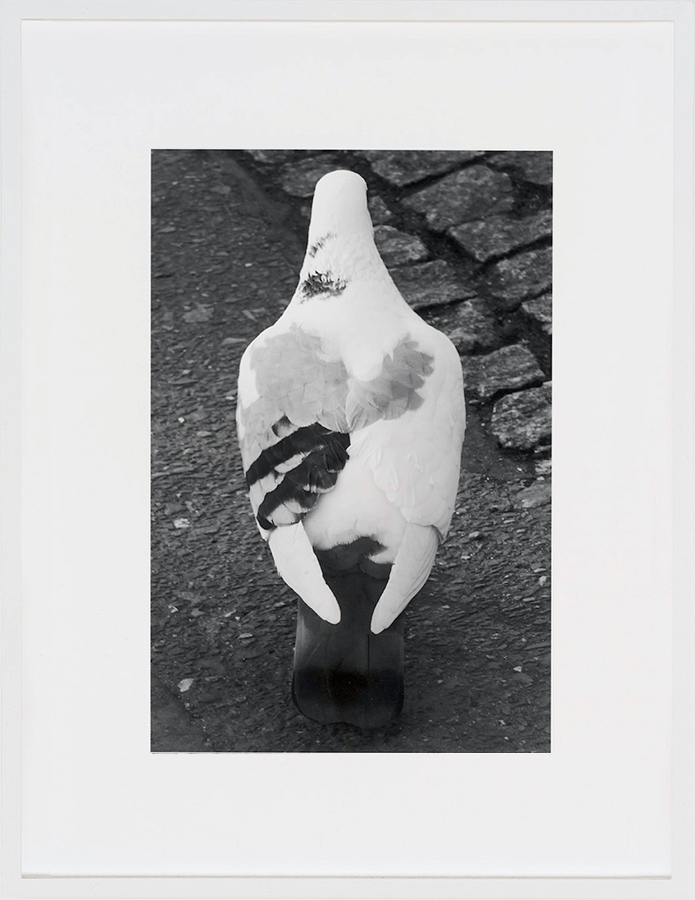 # 3