I.S. Kalter
Bad Breath
Year: 2020–2022
Material: pencil and graphite on paper, artist frame
Dimensions: 65 x 55, framed: 80 x 60 x 4 cm
Edition: Unique
Price: each 1.200 €

Consider these eight drawings as a score. If you had seen them during this year's documenta in a rented basement, you would have heard simultaneously Kalter's compositions being played on a German piano that belongs to his Israeli family. Kalter's pencil portraits stick out their tongues and show strange attributes like ghostbuster signs, sharks or radiators. They were the imagery that the uninvited artist brought to Kassel himself. Now they will take up a different role in their new home.
Text: Nico Anklam, curator, direktor Städtische Museen Recklinghausen
Ishai Shapira Kalter (b. 1986 in Israel, lives and works in Tel Aviv) studied at the Bezalel Academy of Arts and Design in Jerusalem and Hunter College in New York. His work was featured in a solo exhibition at the Mishkan Museum of Art, Ein Harod, ISR (2022). With his nomadic exhibition project Ventilator, he has been organizing exhibitions since 2017, including at the Tel Aviv Museum of Art (2021) and at various venues in public spaces. Together with Naama Arad and Eran Nave, he curated the exhibition BLADE MEMORY (2021/22). In 2022 he lives and works as a fellow of the Bronner Residency in Düsseldorf.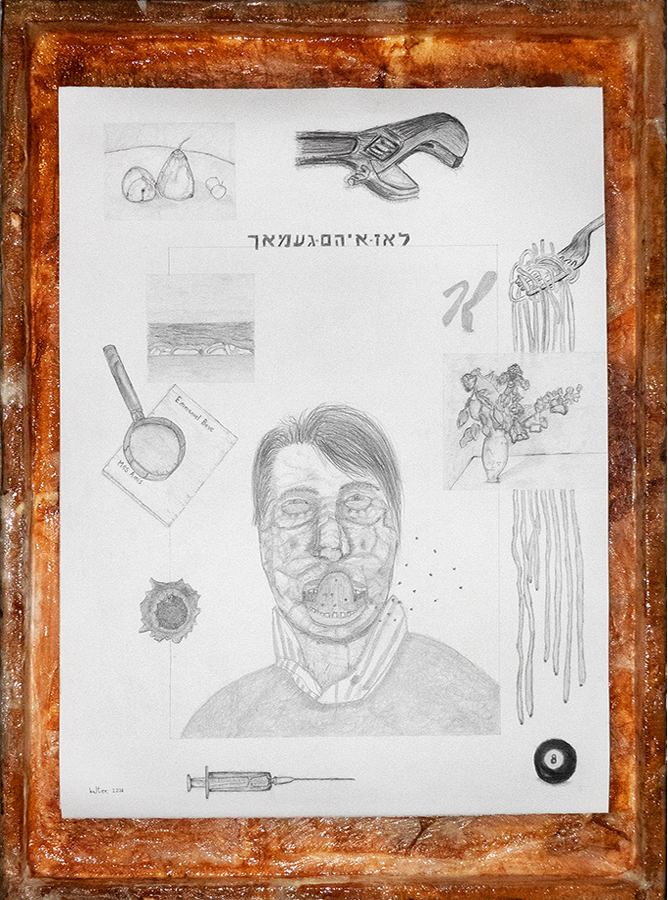 #1 Bad Breath (Leave Him Alone)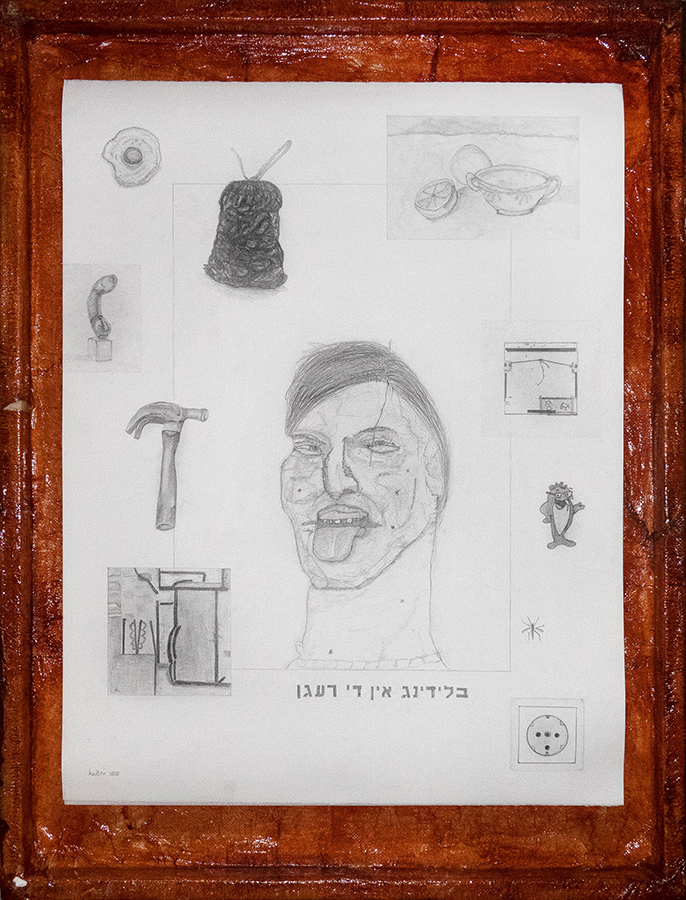 # 2 Bad Breath (Bleeding In The Rain)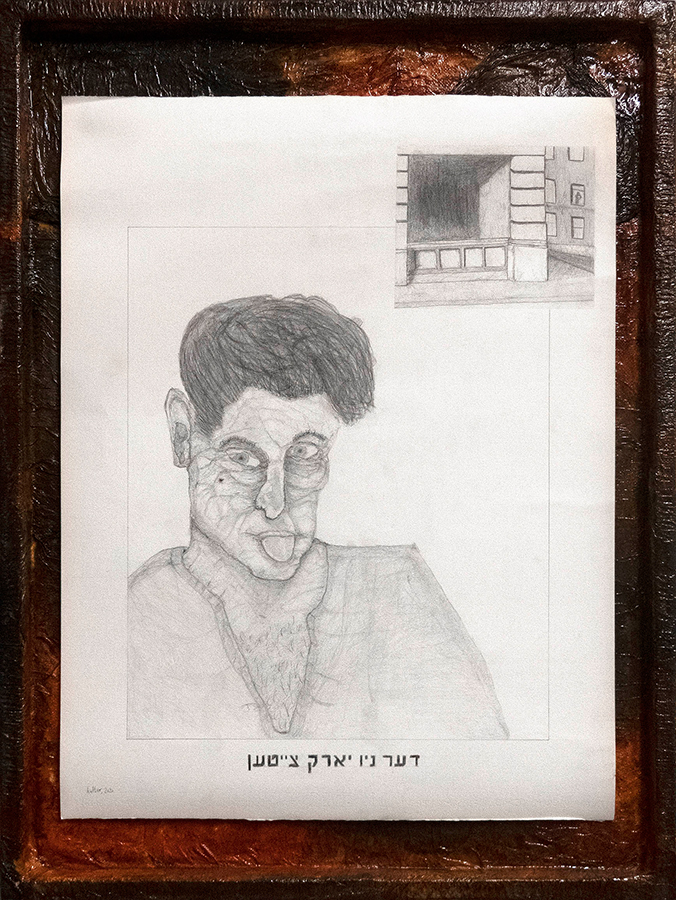 # 3 Bad Breath (The New York Times)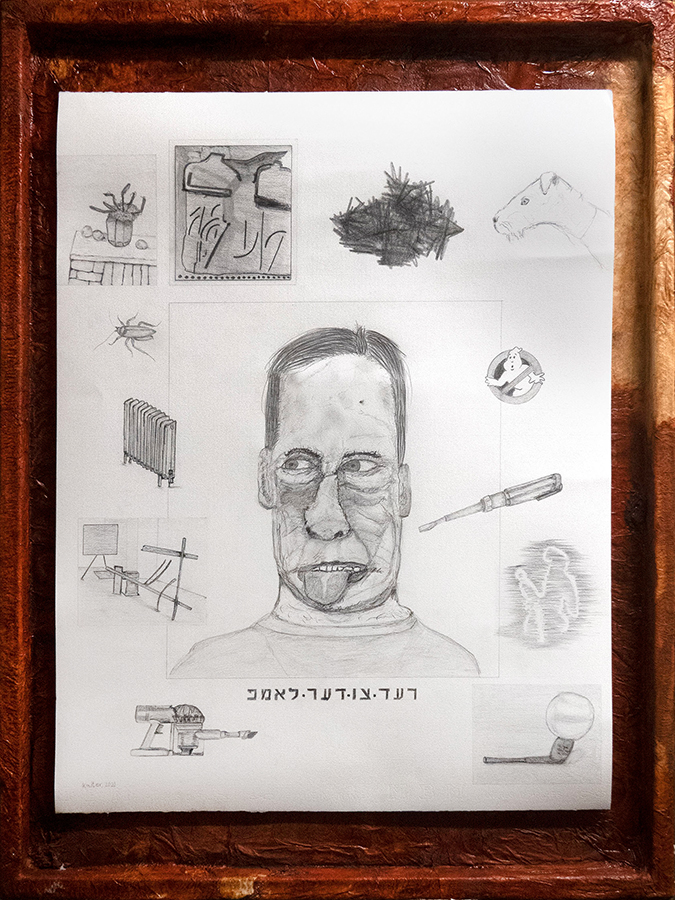 # 4 Bad Breath (Talk to the Lamp)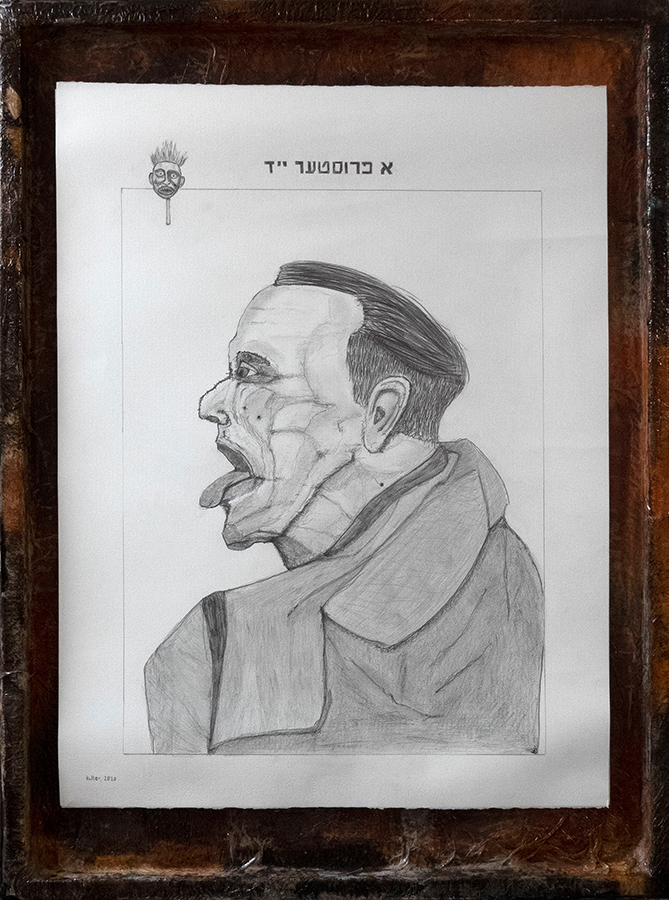 # 5 Bad Breath (Straightforward Jew)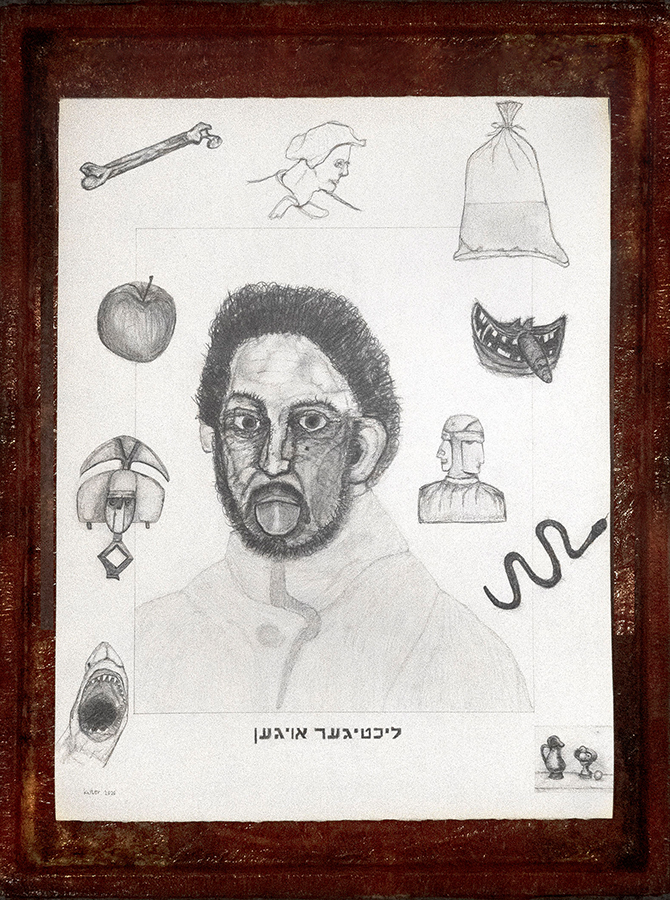 # 6 Bad Breath (Bright Eyes)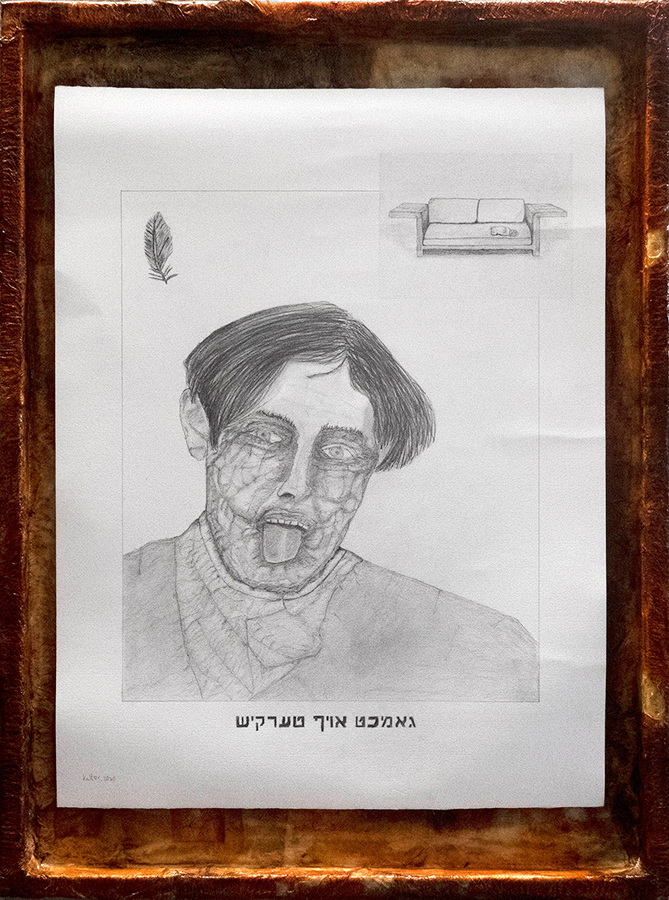 # 7 Bad Breath (Made in Turkey)
#8 Bad Breath (Great Bargain)