Eran Nave
Yom Shishi (Friday)
Year: 2021/22
Material: Polystyrene, wax candle
Dimensions: various
Edition: 3 ähnliche Unikate
Price: each 450 €

Yom Shishi (Friday), was first presented in the final room of "Hunchback Clock" the artist's solo exhibition at the Tel Aviv Museum of Art. Conceived as a temple, this room had loudspeakers whose design resembled human faces – "cantors." While the speakers stood in the middle of the room, Friday was displayed on the wall, alongside similar works. Following Nave's intuitive approach to art making, the piece was born as a result of a mix between an epiphany and a mistake. The artist found a sheet of styrofoam on the street, brought it to the studio and cut it in an oval shape; afterwards he inserted two candles and lit them for a few seconds so that the flame would create traces on the styrofoam without fully destroying it. As a result, this "primal face" stares at you with its eyes shining, an optical illusion generated by the encounter between this highly inflammable material and available light.
text: Nicola Trezzi, curator, direktor CCA Tel Aviv-Yafo
Eran Nave (*1979 in Rehovot, ISR, lives and works in Tel Aviv) studied at the Bezalel Academy of Art and Design in Tel Aviv and Jerusalem, Israel. His work has been presented in international group and solo exhibitions. Most recently, for example, at Dům umění, Brno (2019); Hazit Gallery, Tel Aviv (2018); Dittrich & Schlechtriem Gallery, Berlin (2019); and Dortmunder Kunstverein (2022). Eran Nave also co-curated the group exhibition BLADE MEMORY II together with Naama Arad and I.S Kalter at Dortmunder Kunstverein (2022).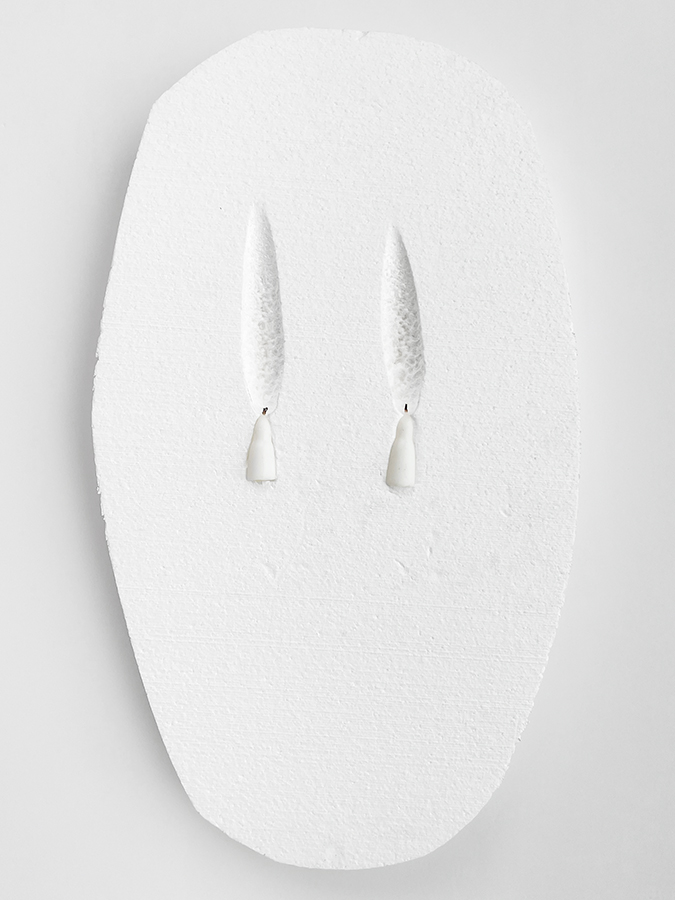 # 1 37 x 25 x 3 cm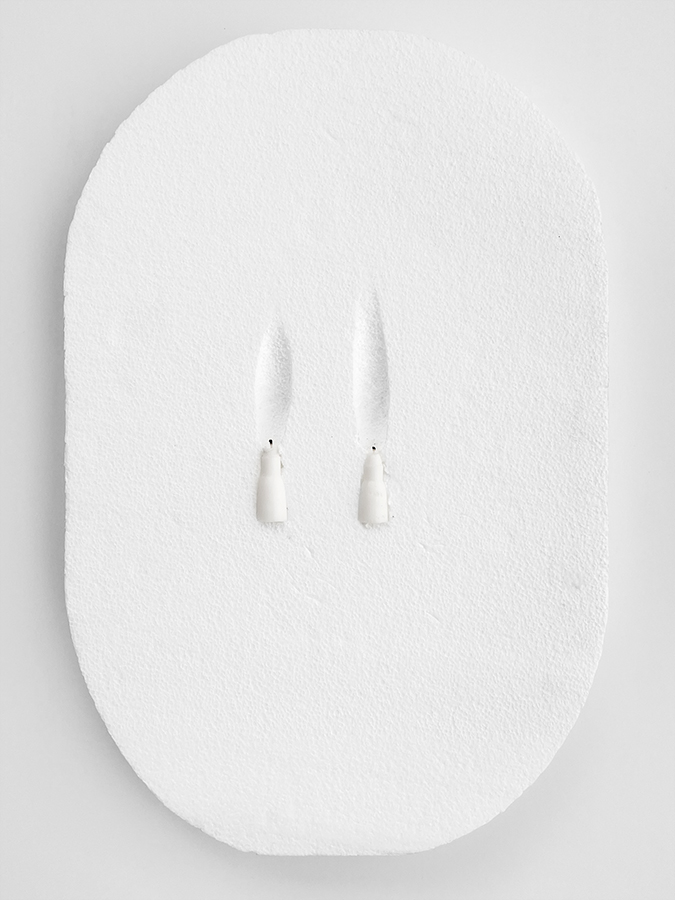 # 2 49 x 28 x 4,5 cm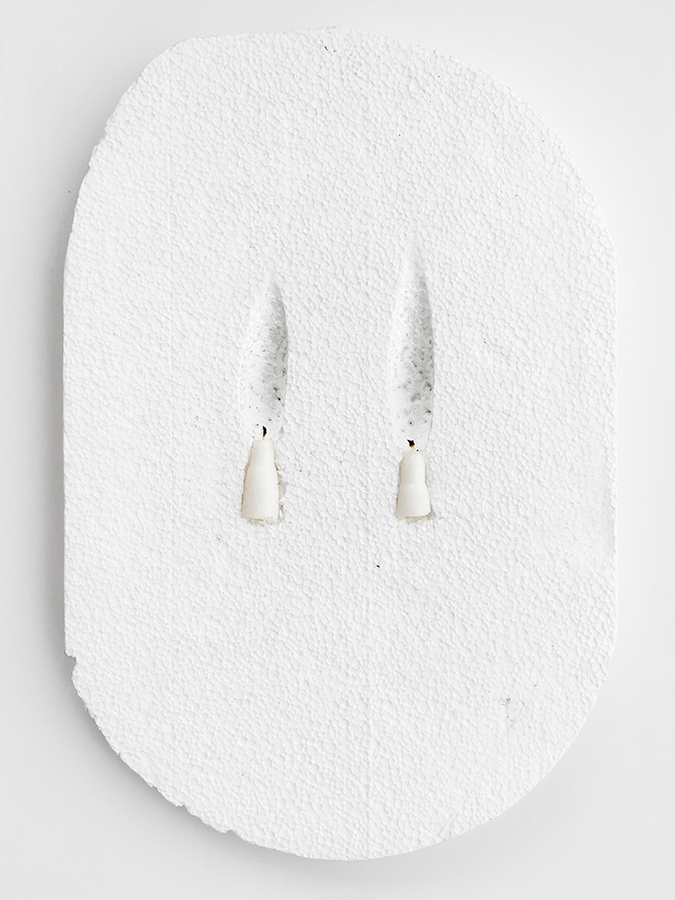 # 3 45 x 28 x 4 cm