SCREENING #20 / KLEINER FREITAG
ARTIST TALK + SCREENING: YURI YEFANOV
Thursday, 19 January 2023, 7 PM
War as a total context absorbs the artist, causing him to dissolve in this totality. Yefanov's works, devoted to the myth-creating function of non-human actors, are being transformed today and are acquiring new political connotations. In the process of revising his own work in anticipation of the impending apocalypse, there are many aspects that Anna Brohm, Folkwang Museum Essen, and Yuri Yefanov will discover in a talk and a screening of this works.
Yuri Yefanov (*1990) is a Ukrainian artist and filmmaker from Kiev. Born in Zaporizhzhya, he grew up in Crimea in Hursuf. He graduated from Kyiv National University of Culture and Arts, Faculty of Film and TV Directing. Yefanov has participated in international experimental film festivals and exhibitions in Europe and the U.S., most recently at the Museum of Art and History in Brussels in 2022 and at the International Short Film Festival Oberhausen.
Anna Brohm worked as an art historian at the Museum Ludwig and the Kunsthalle Düsseldorf before joining the Museum Folkwang in 2022 as curator of the 19th and 20th century painting and sculpture collection. Projects she has conceived include exhibitions with Phil Collins, Oscar Tuazon, and Samson Young.
* The "Kleiner Freitag" before the Big Friday creates with its wild mix entertaining and varied anticipation of the soon to begin weekend.
Kindly supported by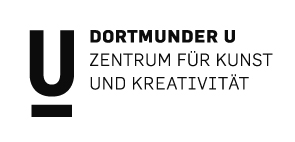 Up