José Montealegre
Space / Last Page
Year: 2020
Material: Gesso and glass on wooden board with copper binding and growth / with graphite and ballpoint scribbles and copper binding
Dimensions: 30 x 22 x 1 cm
Edition: Unique
Price: each 1.250 €

At first glance, José Montealegre's Space and Last Page appear to be small notebooks. One has some scribbles, traces from checking if a ballpoint's ink has dried up. From the other, flowers bud out of the copper spiral holding the pages together. Yet the gesso surface mimicking a wall and the grid of glass squares joining into a floor invite the viewer to imagine she's looking into a room, or perhaps at a photograph documenting an art work mounted on the wall. A small scribble becomes a painterly gesture of a larger scale. Created in Fiesole, Italy during the summer of 2020, these works reflect a time in which lockdowns spurred José Montealegre to embrace a more domestic artistic practice, resulting in this series of intimate views into internal horizons.
text: Anastasia Remes, curator, Berlin
Jose Montéalegre (*1992 in Tegucigalpa, HND, lives and works in Berlin) studied at Städelschule in Frankfurt am Main. Through sculpture, drawing, and installation, he explores the creation of new worlds as an artistic approach, blurring the line between reality and fiction. Most recently, he has had solo exhibitions at Kölnischer Kunstverein (2022) and Klosterruine Berlin (2021). He also curated the group exhibition Wet Resistance together with Rebekka Seubert at Dortmunder Kunstverein (2022).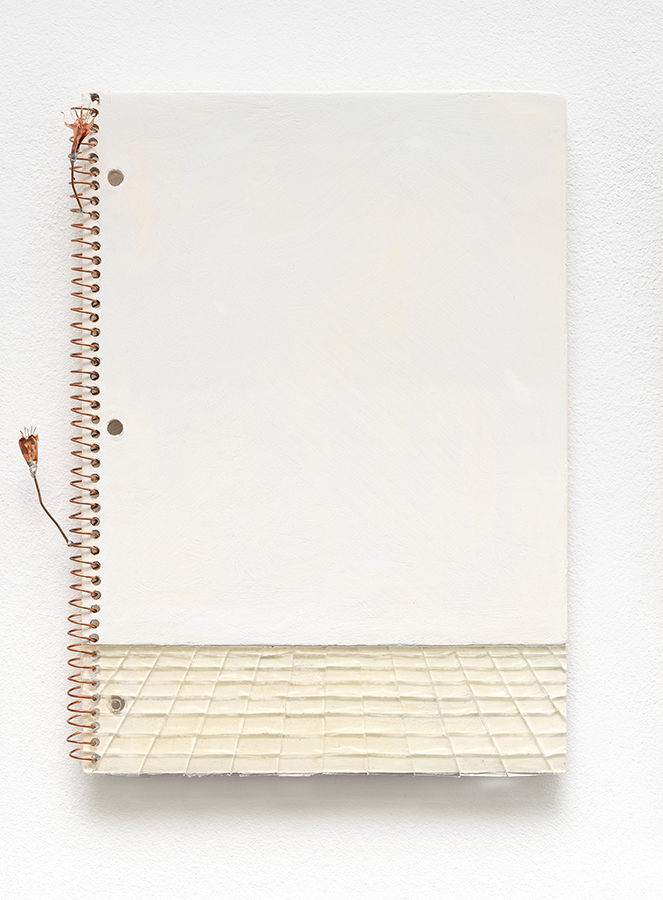 #1 Space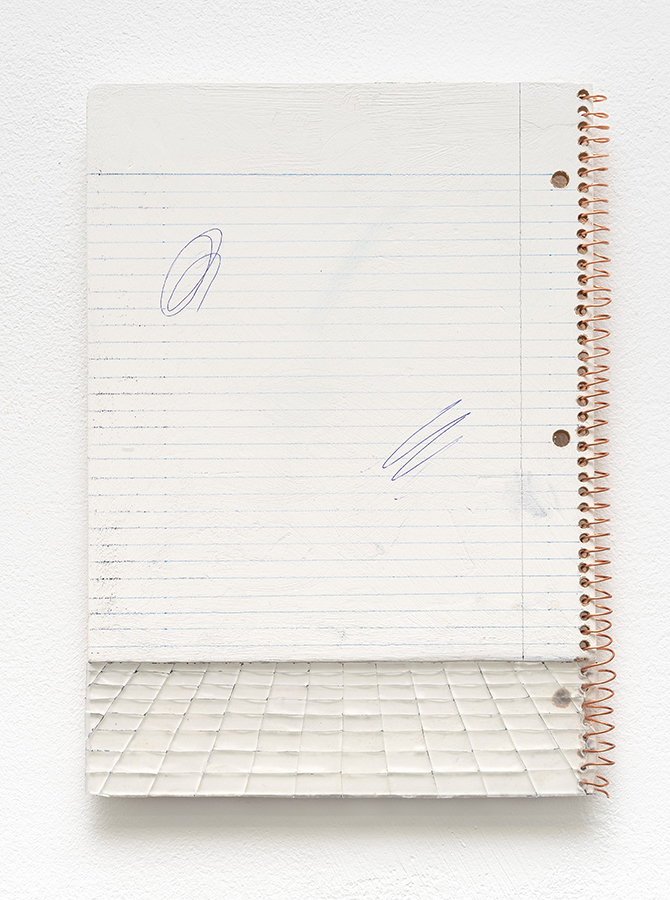 #2 Last Page