Hanna-Maria Hammari
Brainsies
Title: Hanna-Maria Hammari: Brainsies, 2022
Year: 2022
Material: glazed ceramics
Dimensions: approx. 20 x 14 x 6 cm
Edition: 3 similar unique pieces
Price: each 900 €

As in many of the works by artist Hanna-Maria Hammari, in Brainsies we see traces of a frozen moment. Resembling cerebral cortexes, the ceramic sculptures appear glazed and still. Yet the eye is restless as it travels across the hills and valleys of their form. Each crest dips down into a trough, twisting down through the channels and up the rim—an image of an ocean mid-storm or a similar, reciprocal dance formed by waves. The endless drama of tension and release is petrified by the scorching heat of the furnace, evaporating all liquidity. Not just the active flow that sustains our bodies, water is also our connection to each other and the environment around us. In Hammari's sculptures, we are stared down by an abysmal dehydration.
text: Ben Livne Weitzman, curator and writer, Frankfurt
Hanna-Maria Hammari (*1986 in Tornio, FIN, lives and works in Frankfurt Main) is a sculptor and studied at Städelschule in Frankfurt. She repeatedly lends anthropomorphic features to her often abstract objects. In the spring of 2022, her works were presented in a solo exhibition in the series 6 1/2 Weeks at Museum Folkwang, Essen. In addition, her works have been part of exhibitions at Kunsthalle Baden-Baden (2018), Frankfurter Kunstverein (2019), and Wet Resistance (2022), among others.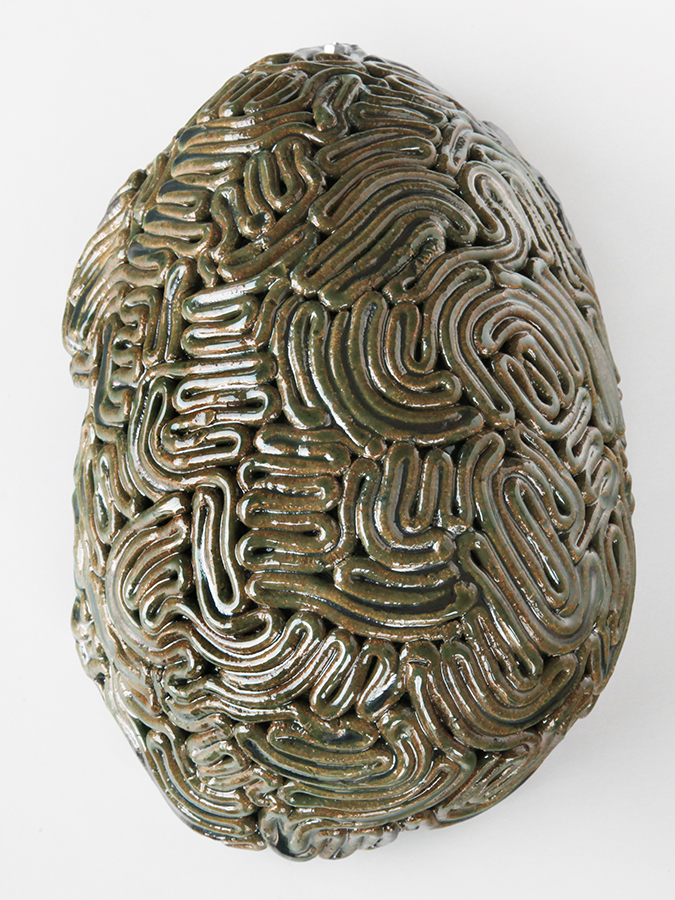 #1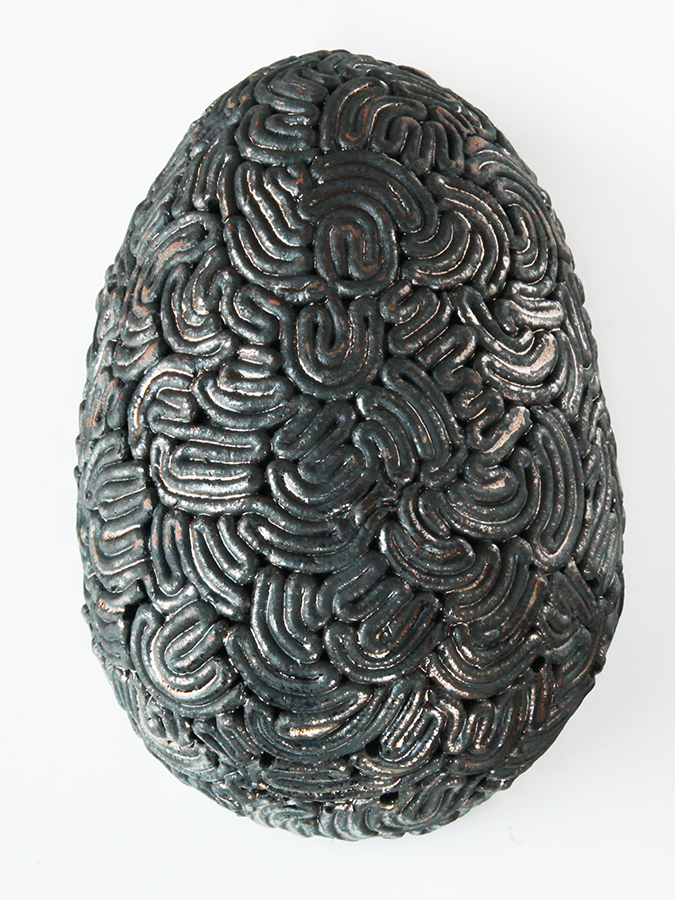 #2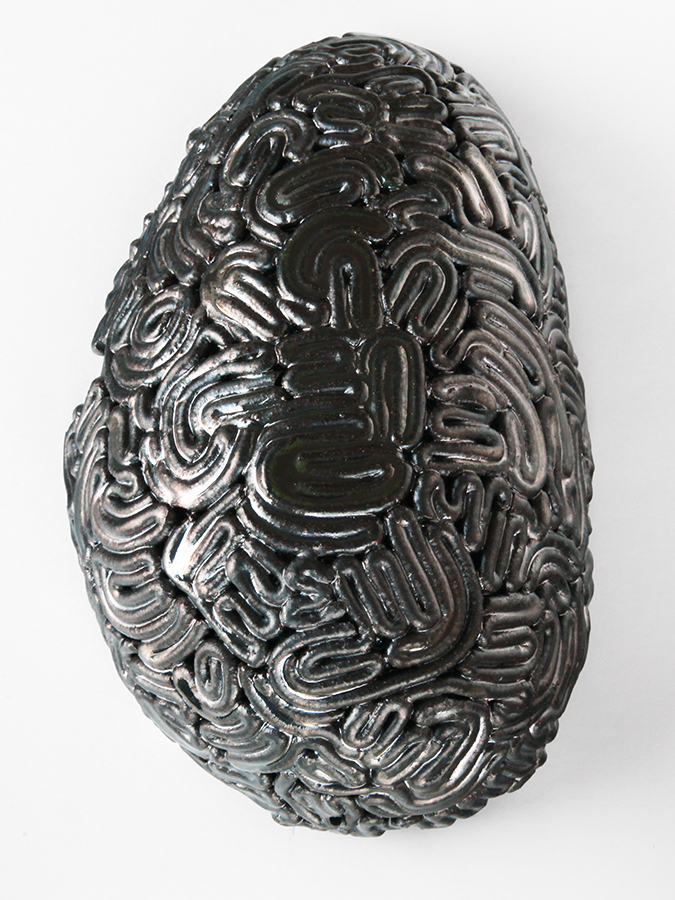 #3