Anna Solal
Anonyme / Le secret de Petit Maudit
Year: 2020
Material: Stoves, Drawing and mixed media
Dimensions: 46 × 78 cm
Edition: Unique
Price: sold

Anna Solal fertigt Assemblagen, Objekte und Installationen aus "degradierten" auf der Straße oder in Discountern gefundenen Materialien der Lebensrealität an, wie z.B. Wäscheklammern, Haargummis, kaputten Handy-Displays, Fahrradketten oder Gaskochmulden und transformiert sie in metaphysische Kompositionen. Anonyme (2020) und Le secret de Petit Maudit (2020) sind mit kolorierten, figurativen Zeichnungen kombiniert, doch die Biografien und Milieus der dargestellten Jugendlichen bleiben ungewiss. Aufgebaut wie ein Altarbild rahmen die an Häuslichkeit und Wärme erinnernden Gasherd-Elemente die unmittelbare und intime Direktheit der dargestellten Genreszenen ein. Zwischen Realismus und Abstraktion angesiedelt, setzen die fragmentierten, verknoteten und oft geometrisierten Werke der vermeintlichen Trostlosigkeit unserer zunehmend komplexer werdenden, kapitalisierten Welt einen hoffnungsvollen Existenzialismus entgegen.
Text: Imke Kannegießer, Künstlerische Leitung Kunstverein Reutlingen
Anna Solal (b. 1988 in Dreux, FRA, lives and works in Paris) studied sculpture at L'Ecole Nationale Superieure des Arts Visuels de La Cambre, Brussels, as well as Fine Art at Central-Saint Martin in London. Her works have been featured in numerous solo and group exhibitions internationally, such as most recently at Kunstverein Reutlingen (2022); CAC Passerelle de Brest (2019) and Palais de Tokyo, Paris (2019). Furthermore, Anna Solal was part of the group exhibition Wet Resistance (2022).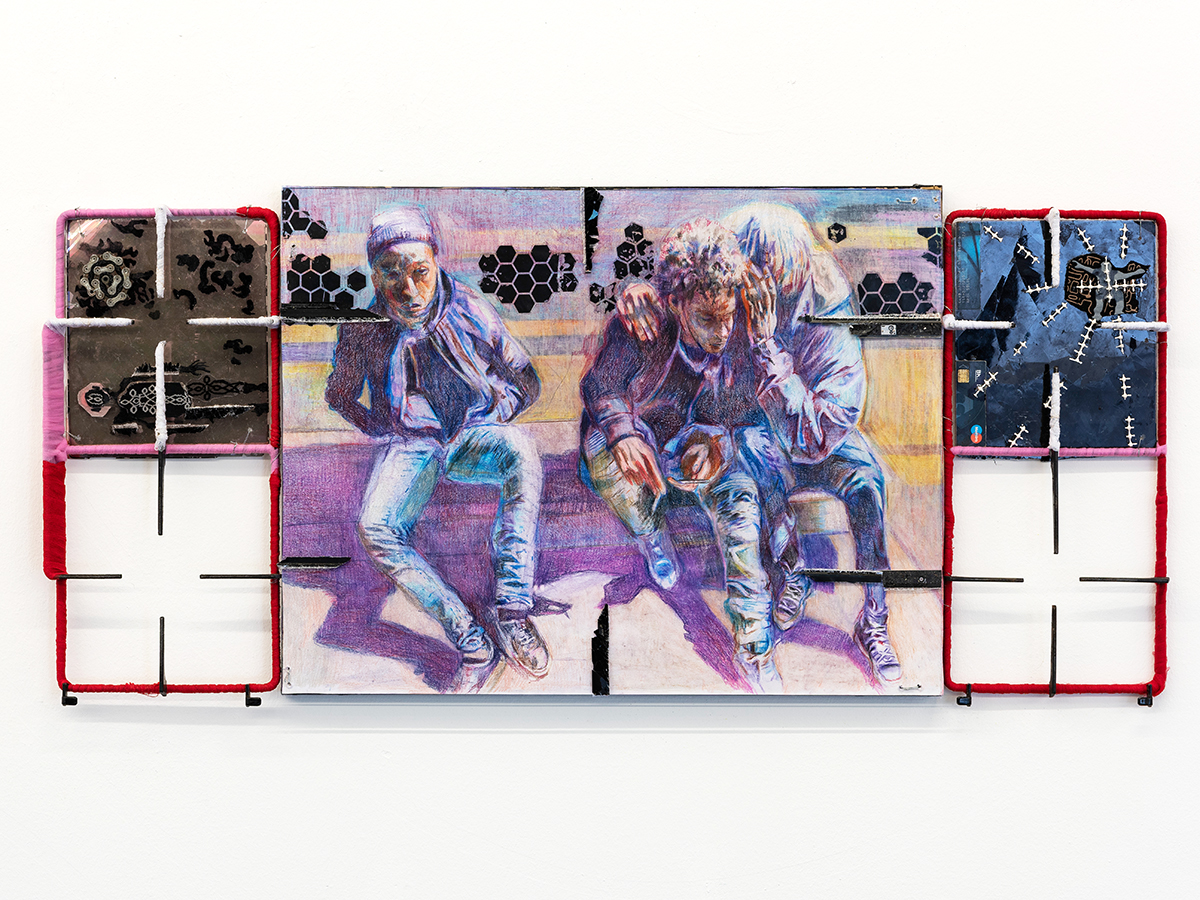 # 1 Le secret de Petit Maudit, 2020
50 × 111 cm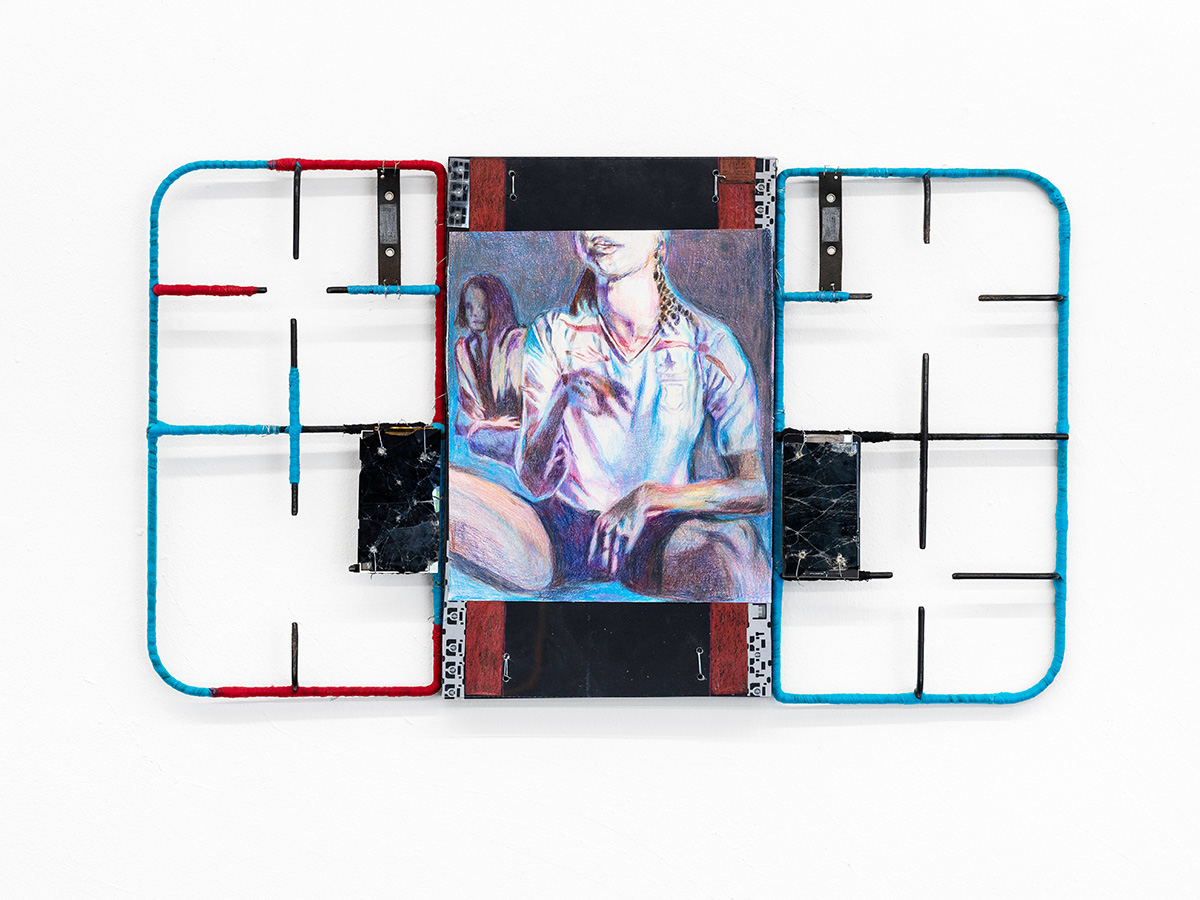 # 2 Anonyme, 2020
46 × 78 cm